Welcome to lakewood tennis club!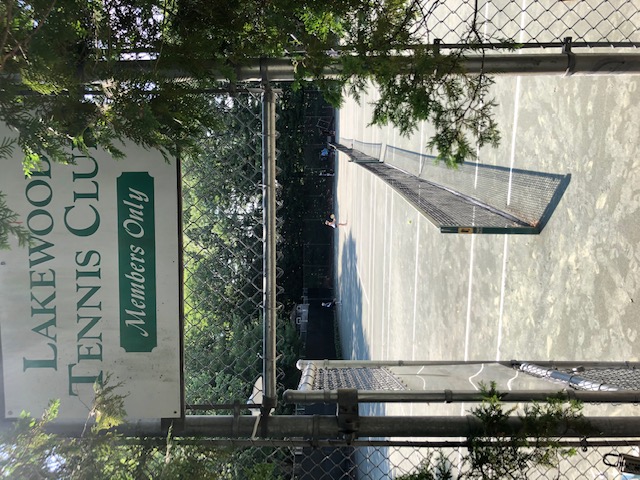 The Lakewood Tennis Club in Newton, Massachusetts, is a private, non-profit club with four well-maintained outdoor Har-Tru tennis courts, in a quiet residential neighborhood on Manchester Street in Newton Highlands, Massachusetts.
The club was incorporated in 1920 as a neighborhood tennis club, with a commitment to rotation play. Rotation is a unique and lively variant on the game, where players randomly choose partners and opponents to play short sets of doubles, changing partners several times during a session.
The Club continues its tennis tradition with rotation as a central focus, while also providing time for arranged play for members throughout the spring, summer and fall. In 2006 the club introduced Advanced Rotation sessions for players wanting a more challenging session.